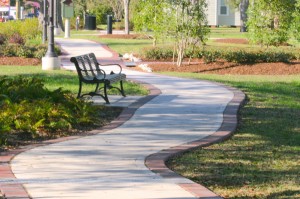 There are many great reasons to look for homes for sale in Sulphur LA, whether you enjoy playing a round at the 18 hole public golf course or taking in the smells and sights of the regular community festivals, our city is a vibrant place with plenty to see and do for everyone.
Sulphur has a lot of rich history, it was named after the Sulfur mines which were mined in the early 1900's. The City then expanded into oil and many of the early neighborhoods were built for the purpose of housing refinery workers. Don't be concerned, housing in Sulphur has come a long way since then. If you enjoy history and want to find out more, you can drop by Brimstone Museum and Henning Cultural Center.
With around 20,000 residents Sulphur has all the amenities you need, from restaurants to water parks, when you look to purchase a home in the city of Sulphur LA, you are looking to buy into a city that is steeped in history, yet also moving along with the current times. Sulphur also has plenty of room to grow, giving home buyers like yourself more space to relax or bring up a family.
Fair housing prices give you the chance to buy a quality home with everything you are looking for at a lower price per square footage, compared to what you would find in other cities. On top of these prices you get a great school district with highly rated schools. Our city is also a great base for travel with many big cities close by and the Texas border only 20 miles away, this makes getting away every now and then both easy and enjoyable.
If you are looking for homes for sale in Sulphur LA, whether you are a long time resident, or still considering the area, I would be more than happy to show you around. I can show you houses that meet all your requirements and maybe even throw some extras in. I am proud to be a central part of this city and would love for you to experience the Sulphur that myself and my family embrace as our home.
[Best_Wordpress_Gallery gallery_type="thumbnails" theme_id="1″ gallery_id="8″ sort_by="order" order_by="asc" show_search_box="0″ search_box_width="180″ image_column_number="5″ images_per_page="30″ image_title="none" image_enable_page="1″ thumb_width="180″ thumb_height="90″ thumb_click_action="undefined" thumb_link_target="undefined" popup_fullscreen="0″ popup_autoplay="0″ popup_width="800″ popup_height="500″ popup_effect="none" popup_interval="5″ popup_enable_filmstrip="1″ popup_filmstrip_height="50″ popup_enable_ctrl_btn="1″ popup_enable_fullscreen="0″ popup_enable_info="0″ popup_info_always_show="0″ popup_enable_rate="0″ popup_enable_comment="1″ popup_hit_counter="0″ popup_enable_facebook="1″ popup_enable_twitter="1″ popup_enable_google="1″ popup_enable_pinterest="0″ popup_enable_tumblr="0″ watermark_type="none" watermark_link="http://web-dorado.com"]